Spawn System Lite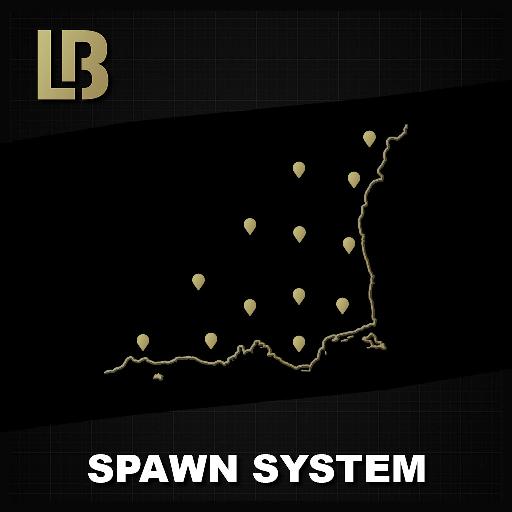 Changelogs:
Version 3.3.7 - stable06.11.2023 11:30
Added:
- Function GetTextureLB() in the ItemBase class to get the current texture name of the item. SetTextureLB(string texture) can be used to set the texture of an item
Version 3.3.6 - stable06.11.2023 11:19
Fixed:
- Spawning at random positions could spawn a player anywhere and not at only the available spawnpoints from the list, which should be the behavior of spawning random
- Spamming the spawn here button would spawn the player each time when the timeout was set to 0 seconds. This could also lead to loadouts being applied multiple times and when clearInventory was not enabled, players could get the same loadout multiple times
Version 3.3.5 - stable24.10.2023 19:57
Fixed:
- Menu would not show on login when forceOpenSpawnMenu was disabled
Version 3.3.4 - stable19.10.2023 12:27
Fixed:
- Players could not scroll through spawn menu to select a spawn
- Spawn Menu would open a second time after already spawning somewhere
- hide_when_no_spawns_found would sometime still open the menu even when no spawns were available
Version 3.3.3 - stable18.10.2023 14:43
Added:
- Function void OpenSpawnMenu(PlayerIdentity player, string category = "") in SpawnSelectConfig class to open spawn menu by script. This would be used as follows: SpawnSelectConfig.Get.OpenSpawnMenu(playerBase.GetIdentity()); to open the default spawns. The second parameter can be used to use one of the signs config from the config. You could add a new entry in the signs list of the SpawnSelectConfig.json to only send certain spawns to the player
More...
Features
Menu to choose from List of Spawnpoints
Individual Cooldown for every Spawnpoint
Cooldown is saved ServerSide and cannot be circumvented by relogging and also saved through server restarts
Help your Players to spawn where they want any not need to kill their characters over and over again to get the spawnpoint they want
If Players die in a certain radius around the spawnpoint, they cannot spawn there anymore
Force players to select spawn or add a Sign in your Spawnzone with an action bound to it to open the menu
Overwrite default Spawn to your Spawnzone if needed
Sleeping Bags to set Bed Spawns players can setup in their Base
Configurable cost for spawnpoints, which can be removed from the Bank (currently only Enhanced Banking is supported)